Intro
Today more than ever, we are facing the culmination of emerging tech companies. Now, incoming employees seek opportunities where they could make an impact along with competitive salaries, and for the time being, it looks like tech-related industries are the ones most widely capable of suppling the demand. The rapid emergence of tech companies is another thrilling factor, as according to Gartner, enterprise software expansion will rise by 10.9% in 2020 (to $507 billion). And so, we have decided to research and put up the most promising tech companies to watch in 2020.
Slack is a multi-channel communication platform for teams. The platform has been largely adopted mostly by medium to enterprise level teams. The technology Slack created is a real time socket based messaging platform, operating under the concept of channels - each conversation, subject or thread can have its own dedicated channel and contain all relevant members. Slack created an environment where it is very easy to enhance impactful real time conversations, share files, code snippets and perform basic calls & video calls with the option to share screen. There are many customisation options, starting with the user interface - fonts, colors, themes, and continuing with settings up reminders, and very low level control over the channels one participates in. In addition to all these goodies, Slack has many integrations for almost any service you can think off, making it a great choice for logs, traces, email aggregations and updates over the web, all concentrated in this one central place.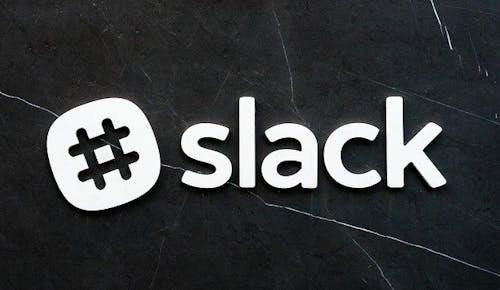 Slack's CEO is the iconic, one and only - Stewart Butterfield, the co-founder and CEO of the famous image sharing application - Flickr. The business model of the company is providing freemium services, mostly related to search capabilities and the option to integrate to even more third-party applications. Slack (NYSE: WORK) went on an IPO in Jun 17, 2019 with stock price $38.5 and $23 billion valuation. Since being publicly traded, Slack has had a great amount of growth in revenue as can be seen in their financial statements. It is not yet profitable, but with such a wide spread, great management and market penetration, this is for sure one of the most promising platforms to take over the real time communication & collaboration market.
Slack's CEO Stewart Butterfield talking about the company
Box is a public company providing file management and data protection & security services in the cloud for large scale teams. The CEO of the company is Aaron Levie and it has been operating since 2005. Among Box's customers you can find General Electric, Broadcom, Morgan Stanely and more enterprises. The company shows very stable, impressive growth and adoption, and the analyst consensus is that the company will reach profitability by 2022. The company has spread solutions dedicated to specific sectors and industries such as healthcare, financial services, construction and many more. The ease of use of its secure services and the dedicated fit it provides to specific industries, definitely prove Box's footprint in the market has plenty of room to grow.
Check out this video explaining what is Box
There are multiple factors that chant in favor of this privately held information technology (IT) company from San Jose, California, suggesting it is on its way to conduct a revolution in the IT market. The company has developed software that allows IT professionals to backup, manage and gain insights from their data across multiple systems and cloud providers. With the mainstreaming of now publicly available software Nutanix, our belief gets more firmed, as this a unique and competent way for enterprises to store their data, back-up files and analytics data. Quite recently, Cohesity forwarded a proposal to Softbank's Vision Fund leading the latter to invest $250 million in the company. Up till now, the total investment has reached the figure of $650 million.
Cohsity's CEO Mohit Aron talking about the company
Snyk found itself in the spotlight in 2015, and has gained a very high reputation its users since. Snyk is developing a technology that enables finding & detecting loopholes and vulnerabilities in open-source software. Between 2015 to 2020 alone, the worth of the company has reached $1 billion. Among Snyk's users you can find Google, the document database MongoDB, the world's largest CRM provider - Salesforce, and many others. Snyk maintains what it calls vulnerability database which one can access to find the loopholes in open source packages and libraries they use.
Snyk explained
Snowflake is a Sane-Mateo based company that took its first step towards a professional career in 2014. Snowflake claims that it is has built the first relational data warehouse that specifically deals with cloud-based services. This endeavor of Snowflake adds in the convenience of professionals to get nearer to the real-time analytics.
The value of the company has met a giant figure of $12.7 Billion since 2014, and to the utter surprise of other companies, Snowflake raised about $479 million in their investment account.
Hence, this is a golden opportunity to get associated with such a promising tech company of 2020.
Payfit is another super-fit tech company that deals with payroll and HR software for medium to enterprise level businesses. Payfit automates the tricky processes that are associated with the financial books of employees.
Moreover, the company that was founded in 2016, which has now accumulated investment of $100 million in 2019.
Samsara is San-Francisco based company that deals in hardware and cloud software solutions specially made for asset tracking and fleet management system. The company was formed in 2015, and up till now, the net worth of the company has reached $1 billion.
As far as investment in the company is concerned, only in December of 2018, the company accumulated $100 million according to its shared data. 
Closing
Final Words
Businesses are tackling issues in creative manners. Considering the growth and market penetration of the above-mentioned companies, and also the effect their products project on the sectors they operate in, they will sure be a relatively safe bet.